Recommended laptop
under £500.
Think I deserve a present? See my Amazon Wish List
Eclipse Internet- Configure Domain Names
Visit the customer support section,and click on "My Eclipse"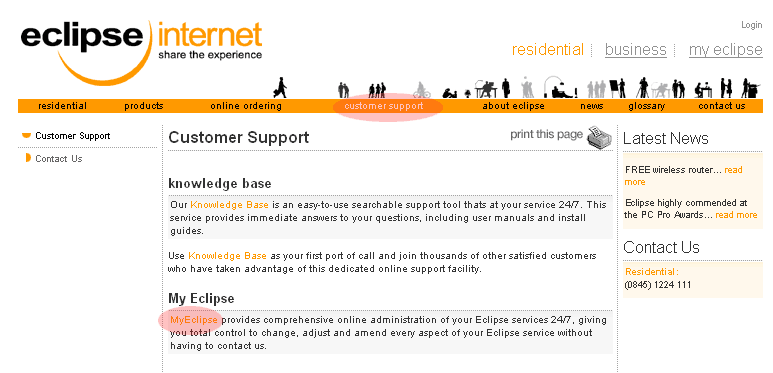 ---
Enter your log-in details

---
Within "My Eclipse" click "Domain Manager"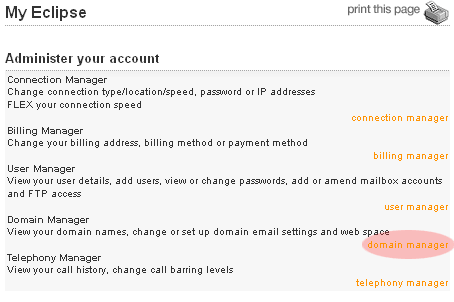 ---
Choose your domain and click the "web" link

---
Now select external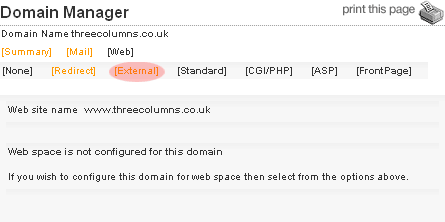 ---
Enter the IP address of the target domain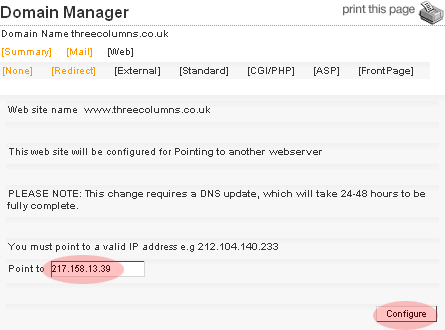 ---
Now configure Email
---
Enter the existing email address that will receive all email for the new domain.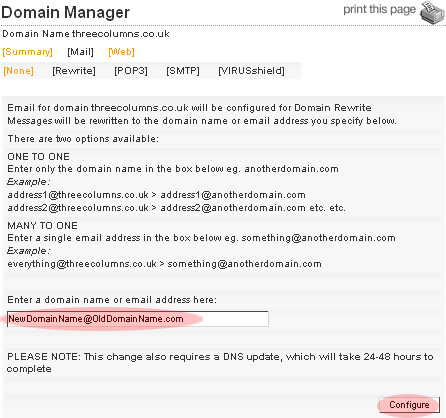 Share this!
---
Dynamic Content Using InnerHTML In IE And NN6 | Eclipse Configuring Domain Names | Email Accounts